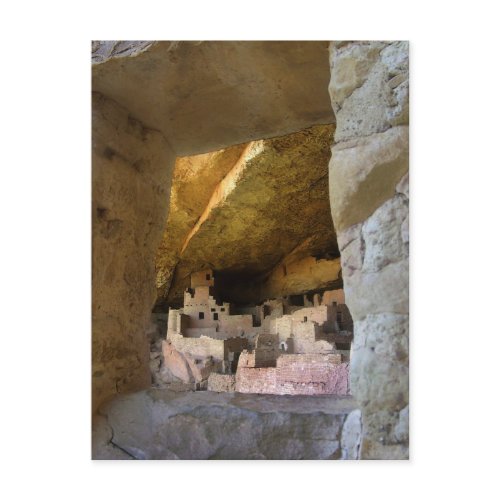 Mesa Verde Cliff Palace Post Card
by
debinSC
Get
Postcard
designs on zazzle.com
My photo was taken at mid-day through a doorway in the Cliff Palace at Mesa Verde National Park in southwest Colorado, a World Heritage site.
The culture here flourished for over 700 years, until the late 1200s. The people built elaborate stone villages in the alcoves of the canyon walls, of which, Cliff Palace is the largest. Twenty-four Native American tribes in the southwest have an ancestral affiliation with the sites at Mesa Verde.
The dwellings were constructed using sandstone, mortar and wooden beams and were decorated with plasters of pink, red, yellow, or white; only a trace of these colors remain today.