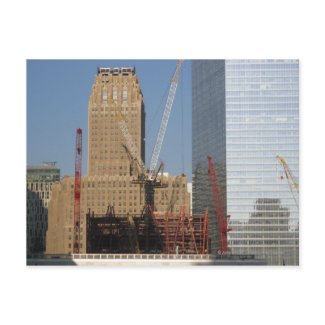 Lower Manhattan
by
chasingthegnome
See more
Photograph Postcards
Today in memory of those lost 10 years ago at approximately this time, I am posting this image taken near ground zero in NYC, NY. The world will never forget the tragic events of that day, lives lost in NYC, DC and PA. Today's post will not be about travel, but will be a reminder to enjoy the places you are and the people you are with, every minute of every day is precious. Cherish it.
This post is dedicated to those who lost their lives, those who survived the events, those who put their lives on the line to helps others that day, those who lost family members that day, those who worked tirelessly in the coming days weeks and months to search and recover as well as clean the site, those who have lost their lives due to the toxic exposure they received that day and the days after, as well as those still suffering with the effects of those toxins.
I also will ask you to help those who are still needing help due to the effects of this day by supporting the
Feal Good Foundation
. They support those who 10 years ago supported us.