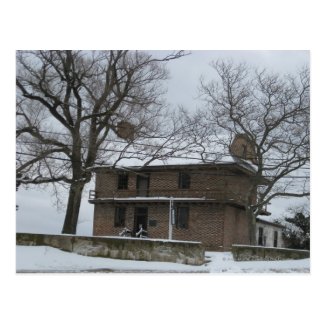 Somers Mansion Postcards
by
chasingthegnome
You can
sell greeting cards
, invitations, stamps and more on Zazzle.com!
Somers Mansion Postcards from Zazzle.com
: The Somers Mansion is the birthplace of Richard Somers naval hero from the Battle of Tripoli. his great great grandfather built the house when he founded the settlement on this piece of land in the Ocean City, NJ area know as Somers Point. It was founded by Quakers and is now a thriving resort area. The house is still standing overlooking what is now the circle and bridge to Ocean City.