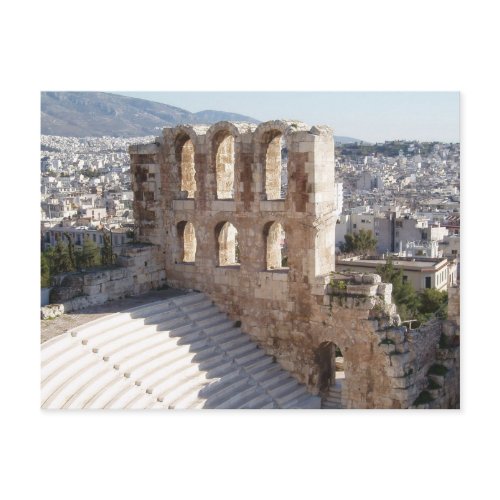 Athens Postcard
by
emele1
color post card printing
from zazzle.com
The ancient Herodeion Amphitheater can be found at the base of the Acropolis in Athens, Greece, overlooking the modern city.
Otherwise known as The Odeon of Herodes Atticus this stone theater dates back to 161 AD, Roman times.
You can step back in time and enjoy music concerts and classical tradegies held under the night sky during summer months with the ancient Acropolis landmark towering high above you.